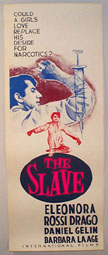 Dave's Drug Related Video Trading Page
Here is a list of the drug related videos I have for trade:
e-mail cdrcoverart@yahoo.com with all trade requests.
The items on this page are for trade only. see Home page for rules.
---

1) Reefer Madness
-(1936) A propaganda film from 1936 that has become a cult hit because of its dated outlook on marijuana use, Reefer Madness is the height of camp entertainment. Framed as a "documentary," the film is narrated by a high school principal imparting his wisdom and experiences with the demon weed.
2) The Weird World of LSD
-(1967) Terry Tessem, Ann Lindsay, Yolanda Morino. An absolute gem! This film is to the 60's what "Reefer Madness" was the to 30's. You'll be amazed as you watch a series of vignettes about the evils and bizarre effects of LSD. A two-handed knee slapper.
3) Alice In Acidland (Adults only)
-(1968) A psychiatrist begins narrating the sad tale of Alice Trenton, a nice college student who gets in with the wrong crowd. Alice takes over and they go back and forth as we watch Alice go from cigarettes to Acid, engage in straight and Lesbian sex, and we finally experience her trip with her. Pretty cool psychedelics and jazz music in the background. The last shot is Alice in a straight-jacket in a padded cell.
4) Cartoon All Stars to the Rescue
-(1990) The Smurfs, Alf, Bugs Bunny, Daffy Duck, Slimer from the Ghostbusters, Alvin & the Chipmunks, 'Huey, Dooey, & Looey,' Winnie The Pooh, Tigger, The Muppet Babies, and Garfield team up in this half-hour special to teach kids to say no to drugs - great animated story
5) Liquid Sky
- (1976) OOP movie - A small UFO secretly lands in the apartment of a promiscuous, bisexual model. The alien kills the woman's lovers as they are experiencing orgasms with her, since this provides the unearthly visitor nourishment(!). The bewildered model, unaware of the alien's presence, believes that she is responsible for the deaths. nightclub setting with drugs.
6) The Trip
---
e-mail cdrcoverart@yahoo.com with all trade requests
see home page for rules
Home Page